Final Next Gen Test for NASCAR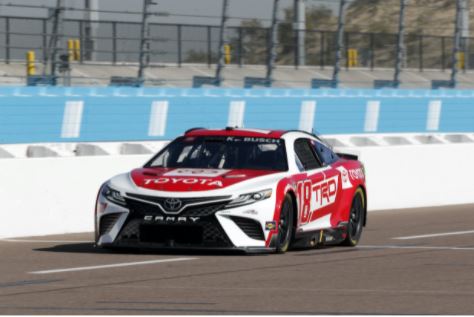 NASCAR's final next gen test happened. The drivers had their final test at Phoenix raceway. Some things to note were that the 18 car of Kyle Busch had spun out. Coming out of a turn, he lost the rear tires and saved the car from colliding into the wall. One car who did hit the wall was the rookie Todd Gilland. Just like Kyle, his tires slid out, and he made slight contact with the wall.
We got to see some new cars on the track such as Justin Haley's new 31 Kaulig racing car. Haley who won the 2019 Daytona race due to rain previously had a contract with spire motorsports before going to Kaulig. We also got to see the six car of the new owner driver Brad Keslowski. He became the part-owner for Roush Fenway racing which has now changed the name to Rouse Keslowski racing.
Those are just a few of the events that happened at phoenix and tune in live for the Clash, the Duals and most importantly, the Daytona 500.