Who will be the first overall pick in the 2023 NFL Draft?
The 87th NFL Draft will start on April 27th, 2023. but there is plenty of talk about who will be the first overall pick in the draft. Here today, I will present to you my thoughts on who will be the first overall pick in the draft.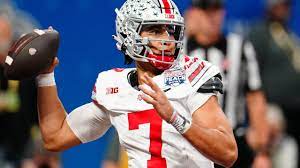 The first overall pick in the draft will most likely be CJ Stroud.  Now this would probably be pretty different if the Chicago Bears had the pick, but since they have traded the pick to Carolina, it is going to be much different.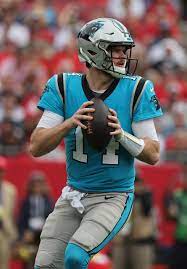 For starters, Carolina needs a new quarterback. After getting 2018 third overall pick, Sam Darnold, from the New York Jets, it's been pretty tough. After going 7-10 last season, the third overall bust is almost definitely going to get replaced.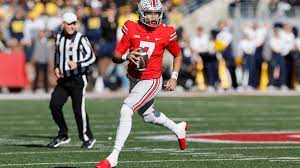 Another reason Stroud is going to be the quarterback is that he has the potential. Stroud has had an amazing college career and his stats show it. Stroud threw 25 touchdowns while only throwing 5 interceptions. He also has a completion rate of 67% and he threw for 2,675 yards. He truly has the potential to be incredible.
My final reason is that Stroud could be a key building block to rebuild the Carolina Panthers.  The Panthers have been struggling for a while now after giving up running back Christian McCaffrey and Wide receivers, Robbie Anderson and DJ Moore. If the Panthers can secure Stroud, then get a few more good drafts and get some new weapons for CJ Stroud, they will be able to play better.
Those are my three reasons why the first overall pick will be CJ Stroud. I will be making more articles about the Draft and hopefully, maybe even make a mock draft. See you guys soon!