The Most Underrated Players in the NFL Draft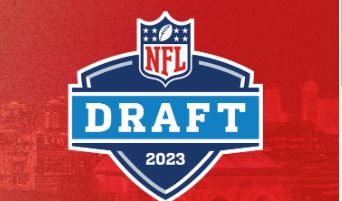 In the NFL draft, there are players who can shine, and some who fail. These are my predictions on who are the most underrated players and why.
Player 1: Drew Sanders
Sanders is a hard hitter and a great rusher. He is explosive when he has his target and when tackling, he makes bone-crushing hits. He isn't afraid to pick up a helpless running back and toss them down to the ground like a professional wrestler. He has great awareness and can easily find holes in the opposing teams offensive line. This guy is amazing and I'm excited to see him play
Player 2: Rashee Rice
Rashee is an insane receiver. He makes some of the most insane catches I've ever seen. He is also a great route-runner. And when he is going to be paired up with the Chiefs offense and Patrick Mahomes, he is going to be one of their best receivers.
Player 3: Drake Thomas
OK. So Drake wasn't drafted but the Las Vegas Raiders did sign him as an Undrafted free agent but he is great. He is mainly a great Run stopper but he also has a good pass rush. He also never gives up on plays when he gets knocked down. He is a guy who gets right back up and keeps playing until the play is over. He isn't as hard of a hitter as Drew Sanders but like I said before, he makes up for his Run stopping ability. It's probably why he recorded 101 tackles and 19 tackles for loss.
In total, these are only three of what could be diamonds in the rough. See y'all next time