The Rose Amidst the Thorns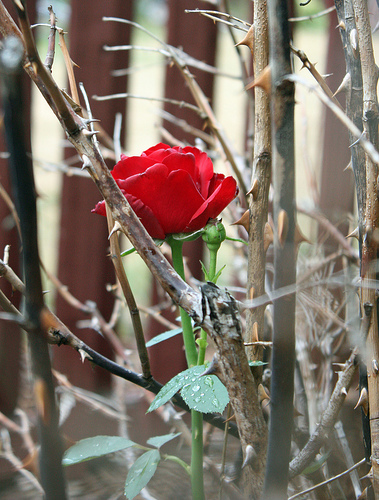 Among the hideous, there lies beauty.
In the darkness, there is still hope,
though all seems lost.
A picture of silk,
beneath a frame of sandpaper.
Though it is hard to see,
the light is always there,
To guide,
To trust,
To join.
For that is the rose amidst the Thorns.