Team Challenge!!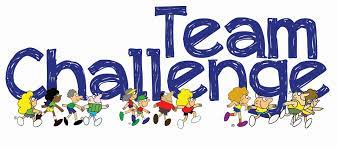 Team Challenge was right before April break. Team Challenge is a NSMS tradition. It consists of the Academic bowl, Athletic bowl, The Fun Run, The booster-thon, Opening ceremonies, Closing ceremonies, and closing relays. Your team will get points based on how you rank in the Academic Bowl, Athletic Bowl, Fun Run, and closing relays. Your team can also get points for teamwork, collaboration, and respect towards the adults. Team challenge is VERY fun. This year's winners were,
6th grade: Team Avengers,
7th grade: Team All-American,
8th grade: Team Titans
Congratulations to all the teams that won, and hopefully better luck next year to those who didn't!