New York Knicks Eager to Win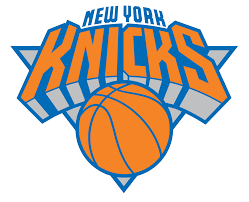 For the average New York sports fan, it was the night of the Yankees–Red Sox Wild Card Game. For the crazed Knicks fan, it was an even more important night: the preseason opener. While preseason doesn't mean much of anything, it is hard not to let your hopes or fears be suspended by the first moments of action. 
In the mere first moments, the Knicks started to worry . Down 4-0, Randle air-balled an open corner three. Kemba Walker came back down on  the floor to make his first basket ever as a Knick. According to the article Knicks 125, Indiana 104 "Kemba Walkers smile to celebrate in his hometown Garden was as "disease" ready to be spread."
A few moments later, Walker gave the Knicks another moment that had been missing from the starting point position, finding RJ Barrett for a cleaner three pointer. A step-back jumper from Walker and a leaning three pointer from another new addition Evan Fournier had the Knicks up 12-6. Later on in the game the Knicks gained a 25-16 lead.
Maybe the Knicks won't win after all…The bench picked up where the starters left off, with a beautiful  lead "Immanuel Quickley giving the Knicks a 36-26 lead at the end of the quarter." In the second it quickly continued to find more confidence. Who knocked down a midrange jumper and fast-break slam? The starters continued to stride, each scoring double digits in their first game alongside each other, led by 20 points from Randle and 17 from RJ. Ending the game with a victory in the "back."